As everyone knows, it is impossible to plan for each dental visit because of some urgent conditions caused by unexpected events like car accidents. Besides, some severe types of toothaches suddenly happen, so you must immediately find professionally-trained emergency dentists that provide beneficial quick services in your neighborhood. According to an experienced dentist at a   top emergency dental office in Toronto , all minor to severe dental emergencies can lead to a life-threatening case if left untreated. Luckily, all dedicated general dentists can provide useful tips on preserving your oral health until you can visit the nearest dental emergency center. Let's look at the most common conditions that require quick treatments from dental professionals.
Types of Dental Problems that Need the Help of Urgent Care Providers
Toothaches: In general speaking, a sudden toothache that continues for several hours signals an urgent need for emergency services. In most cases, tooth decay is the main source of this acute and persistent pain. If you neglect to solve this severe dental problem, the bacterial infection will gradually travel to many parts of the natural tooth and other soft tissues. In such cases, you may need root canal therapy if you don't want to lose your permanent teeth. Therefore, as soon as dental pain occurs, you should instantly seek the help of professional emergency dentists. However, you can temporarily control your pain by taking painkillers like acetaminophen or ibuprofen. Still, you should avoid putting them directly over the affected sites because it can increase the risk of burning.
Lost Dental Crown: Another type of dental problem that dental emergency dentists should immediately check; otherwise, not only does the unbearable pain interfere with your routine life, but also the risk of dental infection will be highly increased. Don't forget to bring the crowns to your appointments because your dental practitioners can quickly replace them in their proper position.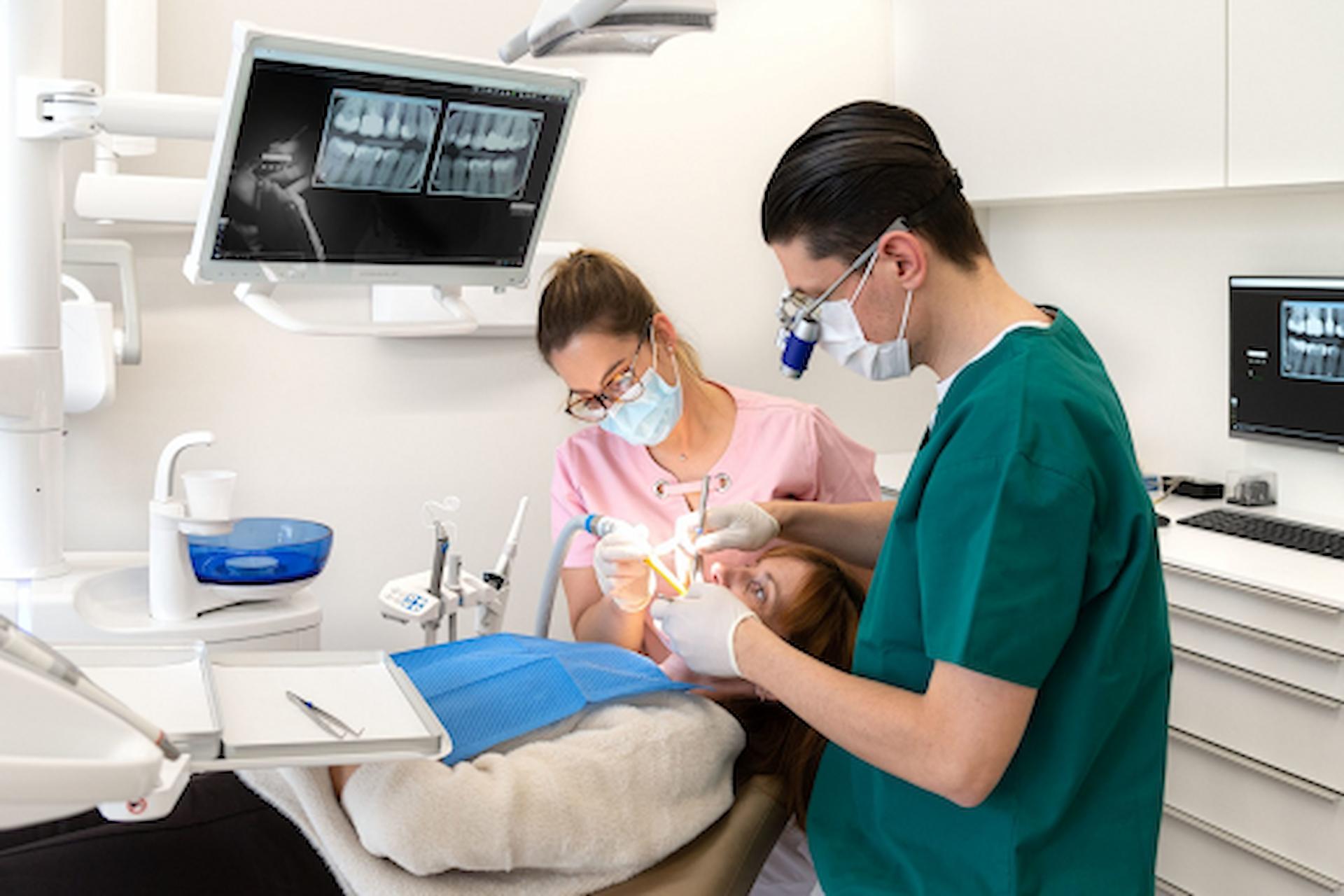 Broken Teeth: As usual, it is hard to detect minor cracks and fractures because they don't cause excessive pain. But if you forget to treat them promptly, they can gradually lead to more severe conditions that negatively affect the sensitive parts inside your teeth. On the other hand, when most parts of your teeth are broken, you will suffer from sharp and extensive pain that needs urgent services. Thus, if you think your teeth are broken, you should call the highly-skilled emergency dentists right away because ignoring to treat the problem instantly will worsen them. The essential point that should be considered is that the broken pieces should be gathered. This is because, in some cases, they can be reattached to their appropriate position effectively.
Gum Diseases: Any injuries to your gum can lead to severe conditions that should be resolved in the early stages; otherwise, the following consequences can make you feel uncomfortable. When you accidentally bite the interior parts of your mouth, like the tongue or cheek, you will damage the soft tissues of your gum, but they don't require urgent treatments. In contrast, an untreated gum infection known as a periodontal issue should be fixed as quickly as possible.